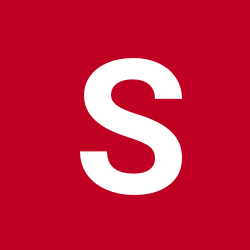 Content Count

8

Joined

Last visited
Community Reputation
0
Neutral
About stevew_68

Profile Information
First Name
BMW Model
BMW Year
Recent Profile Visitors
The recent visitors block is disabled and is not being shown to other users.
OK. Definitely worth giving it some thought then thanks for the advice

@Greydog to be honest I'm not sure anybody would want the default system as it is analogue and on mine it has the squares on the screen as if some of the pixels are not working so I wouldn't have thought there would be that many people wanting them

I need some advice off you knowledgeable guys. I want to change the factory fitted stereo that came in my E53. It's the one with the screen/sat nav/free view TV etc. I have been round a couple of places today checking prices to get a new screen (not decide on brand yet) fitted and I'm astounded at the prices being quoted. Autosounds was around 620 ish. This includes all the fixings cables installation dab aerial etc etc . I had not expected it's to be so expensive I was thinking somewhere around £300 Mark . I was even looking at the ones on eBay which are like a modern version of the one that's already in there but I've heard reports that some of them will not last a year and the DAB is absolutely awful . So can you guys give me any advice on models etc etc to bring the cost down a bit so that I get a nice screen with all the functions connected to the steering wheel controls and touchscreen etc. I'm not bothered about having a TV in the car but I would still like to have sat nav and maybe USB port and Bluetooth for callingand using Android

That worked perfectly. Thanks so much

Hi everyone, I'm from Newcastle upon Tyne in the UK. I have just bought my friends 2006 x5 3.0d Le Mans E53. It's my first BMW and I love it. It's an old car now but still nice to drive etc. I will no doubt have loads of questions in the future about the car. I'm not the most tech savvy when it comes to cars. Not a trained mechanic or anything like that.

On my 2006 X5 Le Mans the passenger mirror used to tilt down when the car was put into reverse now since setting the driver's seat position on the memory function it does not move when I put it in reverse does the seat memory override the reversing mirror function

@Greydogthanks so much. Very detailed reply that's given me some ideas to think about

Hi, would anyone have any idea where I could get a user manual for 2006 E35 3.0d X5 Le Mans edition. I have searched online and not found anything other than a very dodgy looking website who wanted my card details for validation. Haynes don't even seem to do a guide for this model. Any advice would be appreciated. I've just bought this car and it's my first BMW so I want to learn about it. Thanks in advance.