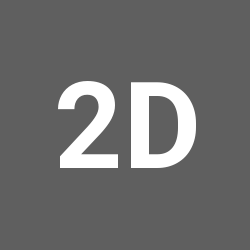 Content Count

1

Joined

Last visited
Community Reputation
0
Neutral
Profile Information
First Name
BMW Model
BMW Year
Recent Profile Visitors
The recent visitors block is disabled and is not being shown to other users.
Hi Dave, Thanks so much for taking the time to respond - 2L - quite high mileage at 143k I brought it a couple of years ago and have it serviced twice a year, previous issues with dpf filter/turbo/glow plug modules but no issues at all for at least a year. first time it didn't start I got towed to my local garage who did a diagnostic, a long list of fault codes appeared but he couldn't identify which codes were causing the issue even after clearing them all down and trying to see what came back - It started every time he tried it so I drove it away and booked into a BMW specialist garage a week later. before the appointment date it failed to start again (exactly the same) so I got it towed in to garage number two early. Once again it started every time and they couldn't find the root of the problem- as a double check they did a battery and alternator test (which were fine) and recommended I take it to the main dealer test is £96 so not too horrific but I had a call from them this afternoon to say they were struggling to find the fault that is causing the non start - I hope to hear better news tomorrow but am at a loss what to do if the "experts" can't find it as like you say I could be throwing money at the symptoms... Thanks again for responding - I'm learning more about cars than I ever thought I'd need to!

2006 Diesel

joined the community

Hi, I've got a 2006 E83 diesel with a dashboard like Blackpool illuminations (intermittently) that has failed to start twice in as many weeks before it failed the first time the ABS lights came on and steering became juddery - again intermittently. sometimes just caused by going round a bend or hitting a bit of bumpy road. 2 local and friendly garages have looked at it, found a longish list load of fault codes but typically it starts every time for them and they can't get it to fail or identify the exact fault thats causing it to not start. looks like only option now is a BMW main dealer - does anyone know roughly how much that would cost and if they are pretty accurate in thier diagnostics? the second garage suggested a "fixed price" test - not really sure what that means? Thanks!