BMW's brand-new M8 coupe isn't even officially available for purchase yet, but tuning brands are already transforming it into an even more formidable and beautiful street shark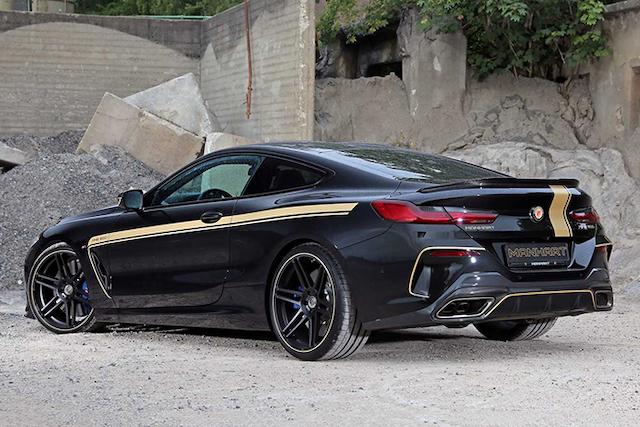 The cream-of-the-crop, however, might just be the Manhart MH8 600, which was originally previewed at the tail-end of last year, but now has official specs.
Based on the already-quick M850i, Manhart has taken the performance car's 4.4-litre twin-turbo V8 to task, tuning it up to 613 horsepower and 656 foot-pounds of torque — which is just four ponies shy and over 100 foot-pounds of torque more than BMW's own Competition trim. Those beastly performance figures pair beautifully with Manhart's other additions, which include a carbon-fibre spoiler, 21″ matte black wheels, a lowered stance courtesy of H&R springs, and other carbon-fibre details.
There's still no information on pricing or availability, but we've no doubt that this not-so-subtle take on the M8 will be a big hit.
Original article source: Hi-Consumption (Sean Tirman) https://hiconsumption.com/bmw-manhart-mh8-600/